August 1, 2016
Dr. Andrew Weil, John Gray, and Marci Shimoff teach about the healing power of nature in new Tao – Living in Balance Videos
It is no secret that spending time in natural settings promotes positive mind, body and spirit benefits. Researchers have found immediate and dramatic effect from even fifteen minutes of wandering in the forest, and studies show, spending time in nature has both long, and short term health benefits such as lowering blood pressure, reducing stress levels and promoting a positive and happy frame of mind.
Shinrin-yoku, or "Forest Bathing", means to take in the forest atmosphere for calming, rejuvenating and restorative benefits. John Gray explains the importance of resonating with nature for health and happiness, Dr. Andrew Weil talks about the problem of "Nature Deficit Disorder", and Jeanine Sande teaches how to connect with nature's healing energies by practicing "Tree Time".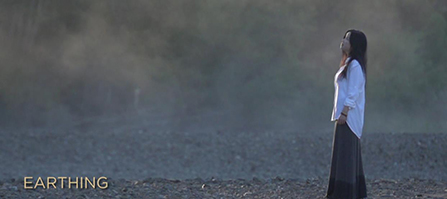 "When we are naturally resonating with nature, our body goes into its natural state." – John Gray, Ph.D.
Viewers also learn about the healing power of nature and the importance and power of "Earthing". Donna Eden states that getting reconnected to the energetic aspect of the earth is incredibly healing and Marci Shimoff explains how to tune into the rhythm of nature. Dr. Suhas Kshirsagar explains from an Ayurvedic Medicine perspective, the human body is one-hundred percent made in and by nature itself. Ismana Carney and Ann Marie Sayers share how indigenous people believe that everything has spirit energy and is connected, and about the Navajo tradition, to "Walk in Beauty", a state of awareness and harmony with nature.
Edmund Jin, Tao – Living in Balance Executive Producer, states, "I know first-hand about the healing power of nature, and I invite everyone to learn ways to connect with nature every day."
Tao – Living in Balance is a new video/TV series which explores ancient healing traditions and energy medicine and includes interviews and suggestions that inspire and empower viewers to reach a higher state of wellness - to live a more balanced, healthy life.
Scheduled Featured Experts include:
New York Times Best-selling Author, Andrew Weil, M.D.
New York Times Best-selling Author, John Gray, Ph.D.
New York Times Best-selling Author, Marci Shimoff
Internationally Recognized Authority on Heart Coherence, Rollin McCraty, Ph.D.
Best-selling Author and Ayurvedic Physician, Suhas Kshirsagar, M.D.
Energy Medicine Pioneer and Author, Donna Eden
World Religions Professor and Author, Ismana Carney, Ph.D.
Mutsun/Ohlone, Tribal Chair/Indian Canyon, Ann Marie Sayers
Internationally Known Sound Healer and Teacher, Diáne Mandel
Leading Pioneer in Flower Essences for Animals, Sharon Callahan
Internationally Recognized Leader in Energy Psychology, David Feinstein
Reiki Master and Lineage Bearer of Usui Shiki Ryoho, Phyllis Lei Furumoto
Reiki Master and Intuitive Energy Teacher, Jeanine Sande, MBA
Links to videos: